Welcome to the Principals Academy Trust

We empower school leadership for the benefit of South African learners on their education journey.
At the Principals Academy Trust (PAT) we believe that the principal and leadership team in every school are the lever for change. By empowering these key roleplayers we strive to create conducive learning environments that promote continuous improvement.
With your support we can make a positive impact on the quality of schooling in South Africa, helping learners to achieve their individual best. Ensuring a better tomorrow for all South Africa's children starts here.
Join us.
The benefits of our programme:
We put systems in place so that principals can delegate responsibilities and therefore improve accountability.
THE PRINCIPAL
More reflective with a better understanding of their own strengths and weaknesses.
Better understanding of the drivers of school improvement.
Improved confidence.
Improved people-management skills.
Better execution of improvement strategies.
Helps to see the school in a more systemic way.
THE SCHOOL
Improved delegation and levels of accountability.
Senior Management, Subject, Tutor and Phase teams meet regularly and support collective decisions.
Improved planning with more consultation in the planning process.
Improved monitoring of dates and deadlines.
THE STAFF
Greater staff commitment to their own professional development.
Improved teaching quality.
THE PUPILS
Improved learner performance in National Senior Certificate / Systemic test.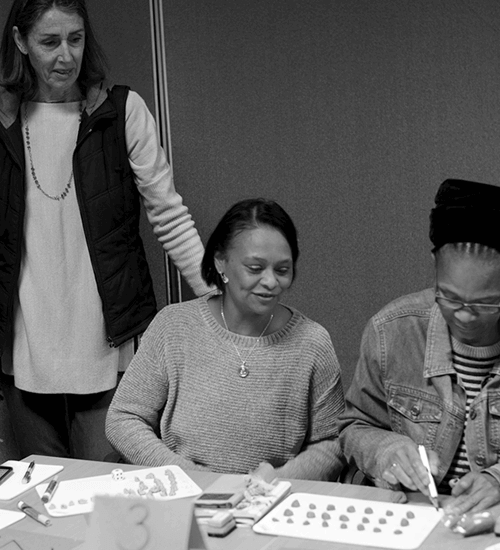 How do we achieve change?
Through an academic component, targeted at principals, the programme initiates a paradigm shift on how to manage and lead effectively and efficiently.
The principal is the lever for change as she or he is required to drive school improvement by:
establishing a clear educational vision and a shared institutional mission with all stakeholders,
knowing how well the school is accomplishing that mission,
identifying areas for improvement,
developing plans to change educational activities and programmes,
implementing those plans or new programmes effectively, and
being able to sustain improvement after PAT's support is concluded.
PAT supports the principals by offering mentoring / coaching from retired school principals to assist with knowledge and expertise. We also support teachers in the classroom in the areas of Mathematics and English to augment the work done with the leadership roleplayers.
Join our amazing group of supporters today to receive news about our work, invitations to any relevant events and to learn more about how we can change the education landscape in South Africa, together.
CONTACT US :
Cape Town,
Western Cape,
South Africa
Tel: +27 21 286 0009
Registration and Tax status: The Principals Academy Trust is a registered Trust (IT2943 / 2012) and Public Benefit Organisation with donor deductibility status / Section 18 A (PBO no: PBO 930 041 885).